President's Message
Welcome to the California Bankruptcy Forum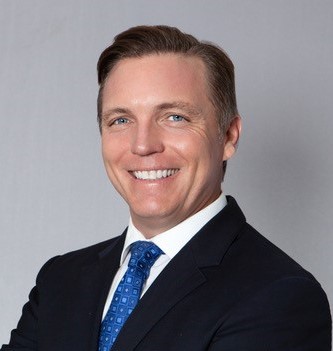 As the 2022-2023 President of the California Bankruptcy Forum ("CBF"), it is a privilege to welcome you.
CBF is the leading volunteer organization for insolvency attorneys in California, with nearly 1,000 members in seven local fora located throughout California. Membership consists of attorneys specializing in bankruptcy and insolvency-related law, as well professionals from related disciplines including accountants, brokers, trustees, turnaround specialists and other insolvency professionals.  
Since 1988, CBF has been committed to providing professional education, improving and clarifying practices and procedures in California bankruptcy courts, and providing a forum for dialogue between insolvency professionals and bankruptcy judges. 
CBF advances its mission primarily through the organization of a large annual conference each May, and the regular publication of scholarly articles in the California Bankruptcy Journal. For the last nine years, CBF has also provided financial support of pro bono bankruptcy services throughout California. CBF also oversees the activities of the seven local fora in California, each of which actively advances the mission of CBF at the local level by sponsoring educational and professional programs.
CBF's local fora are located in Sacramento, the San Francisco Bay Area, the Central Valley, Los Angeles, Orange County, the Inland Empire, and San Diego. Each of the local fora is led by its own Board of Directors, and each forum selects three representatives to sit on CBF's Board of Directors. These regional fora provide their members with educational and social programs throughout the year.  Upon becoming a member of a local forum, you will become a member of CBF as well.
In 2022, CBF held its 34th Annual Insolvency Conference in Monterey, California.  For 2023, CBF plans to hold its 35th Annual Conference in La Quinta, California at the La Quinta Resort. The 2023 conference will be a unique opportunity to attend excellent educational programs in a relaxing and fun setting, and to connect with colleagues and friends. The conference will feature programming options geared toward both business and consumer issues, and programs for Young Insolvency Professionals. 
In connection with the 2023 conference, CBF will continue its support of non-profit organizations throughout California that provide services to unrepresented bankruptcy filers and litigants. Each year, a portion of the conference registrations and voluntary contributions are set aside to create a fund which is donated to a project to improve and enhance the services provided to pro se filers. Being involved with the pro bono project and witnessing firsthand the meaningful difference it can make has been one of the highlights of my time as an officer of CBF.
As noted above, CBF also assists in publishing a scholarly journal called the California Bankruptcy Journal. The Journal typically publishes two to four issues each year. It is available on Westlaw and has been cited in more than 70 published opinions, including those of the U.S. Supreme Court. All CBF members receive a subscription to the California Bankruptcy Journal as a benefit of membership.
Please do not hesitate to contact me or any other board member to become more involved with CBF activities or to share your thoughts on how we can continue to improve the organization.
I look forward to this being an exciting year for the insolvency community. I hope you will join me and my fellow CBF board members at the May 2023 Conference in La Quinta!
David M. Goodrich
2022-2023 President